Singing Rock Expert 3D Standard Black Harness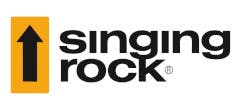 Singing Rock Expert 3D Standard Black Harness
The Singing Rock Expert 3D Standard is a 5-point harness primarily designed for industrial rope access. The wide well-padded waistbelt, padded leg loops and padded shoulder straps provide maximum comfort while working at height. You can convert this harness into a sit harness by removing the shoulder straps.
Fast Delivery
Deliveries
Coronavirus latest: We are still open for business! Please click here for our full statement on our operations.

We pride ourselves on our excellent service and aim to despatch all orders promptly. If you order before 3pm Monday to Friday we will try to send it out that day, for next working day delivery. Orders:

placed after 3pm Monday to Thursday will be processed the next day
placed after 3pm on a Friday or at a weekend or on a Bank Holiday will be processed on the next working day
Orders to the Highlands, Islands and Out of Area may be a two-day delivery and overseas will be longer
Please call us for time-critical orders, so we can process the order as a matter of urgency and confirm the delivery schedule.

All goods are subject to availability. If we can't supply your goods within 30 days from the date of order, we will inform you immediately and let you know the expected delivery date.
Courier service
If you opt for a courier delivery, you will receive an email or text on the day we despatch your order, informing you that it is enroute. On the morning of delivery, at around 07:30, you will receive a further email or text giving you a 1-hour delivery time slot. Please therefore ensure that you have given us the correct mobile number and email address.
Couriers are extremely busy during Christmas and the sales, so please allow extra time.
We will not be held liable for any consequential loss caused by late or failed deliveries.
Timed deliveries / Saturday & Sunday deliveries
We can arrange timed deliveries for:
Weekdays:
pre-10:30am
pre-12 (midday)
Weekends:
Saturday pre-10:30am
Saturday pre-12 (midday)
Sunday (anytime)
Some of the timed delivery options are available via the website, for others including a Sunday delivery, please call the office for a confirmed price and to arrange the alternate delivery.
Important Note:
Timed deliveries are subject to stock availability (we will contact you if any of your order is not in stock, so you can confirm if you would like us to split the delivery) and must be placed by 3pm Monday to Friday. Please call us if it's after 3pm as we may still be able to catch our couriers.

Description
Singing Rock Expert 3D Standard Black Harness
Key Features
Singing Rock Easy-Lock buckles on the waistbelt and leg loops
Wide well-padded waistbelt, leg loops and shoulder straps provide excellent comfort
One-sided Easy-Lock buckle on the left shoulder strap provides smooth adjustment
Sternal (front) and Dorsal (rear) fall arrest attachment points
Ventral (lower front) attachment point for descender attachment and work positioning
Lateral (side) and rear waistbelt mounted work positioning attachment points
Triple-lock Singing Rock Ozone karabiner connects the shoulder straps to the waistbelt
Singing Rock Cam Clean chest ascender attachment strap(Cam Clean sold separately)
Loops on the shoulder straps for confined space / rescue spreader
4 gear loops each with a 5kg capacity
2 attachment loops on the rear harness webbing with a 35kg capacity
4 small attachment loops on the top edge of the waistbelt with a 5kg capacity
2 small attachment loops near the front of the leg loops with a 5kg capacity
Slots on the waistbelt for the Singing Rock Porter tool holder
W0078DB02
W0078DB03
W0078DB05
Size
S
M/L
XL
Waist
(cm / in)
65-80 / 25-31
75-100 / 29-39
85-130 / 33-51
Leg Loops
(cm / in)
45-60 / 18-24
50-75 / 19-29
50-75 / 19-29
Height
(cm / in)
150-170 / 59-67
160-180 / 63-71
175-205 / 69-81
Different versions
Singing Rock Expert 3D Standard
Singing Rock Expert 3D Speed
Singing Rock Expert 3D Speed Black
Singing Rock Expert 3D Speed Steel
Accessories
Singing Rock Cam Clean
Singing Rock Porter
Singing Rock Franklin Seat
Singing Rock Franklin Seat Black
Cleaning
Wash and rinse in clean cold or warm water using pure soap e.g. Lux
soap flakes, Stergene liquid, at the approximate dilution, with pH range
5.5 and 8.5. Rinse thoroughly.
+30°C / 86°F (max.)
Drying
Dry slowly in a well-ventilated place away from direct sources of heat or sunlight.

FAQ's
How do I attach the Singing Rock Cam Clean chest ascender to my Singing Rock Expert rope access harness?

Each harness comes equipped with an attachment strap (normally located on the left gear loop):
1. Remove the attachment strap from the gear loop
2. Girth Hitch (Larks foot) the attachment strap in to the top attachment hole of the Cam Clean
3. Remove the karabiner from the rear of the ventral attachment point
4. Connect the lower attachment hole of the Cam Clean to this karabiner and reconnect it to the rear of the ventral attachment point (check correct orientation of the Cam Clean)
5. Pass the hook of the attachment strap through the gap in the webbing between the sternal attachment point and attach to the hook to the loop on the rear of this webbing
6. Check correct orientation of the Cam Clean
Manufacturer's Downloads
Specification
Harness
Harness Type

Harness Sector

Specific Use

Fall Arrest

,

Work Positioning

,

Work Restraint

,

Suspension

,

Harness Attachment Points

Dorsal

,

Sternal

,

Ventral

,

Rear

,

Lateral

,

Harness Size

Nominal Maximum Load

Singing Rock Cam Clean Chest Ascender

Without Cam Clean

,

With Cam Clean

,
General
| | |
| --- | --- |
| Industrial or Sport Use | |
| Colour | |
| Conformity | |
| Operating Temperature from | |
| Operating Temperature to | |
| Lifetime | 15 years (10 years from first use) |
| Guarantee | |
Related videos
Singing Rock how to attach the Cam Clean