Established in 2003, Abaris International has a proven track record in the supply of technical equipment and apparel for the Outdoor Professional. Based on the edge of the Peak District in the picturesque and historic town of Holmfirth (in between Manchester, Leeds and Sheffield), we are one of the leading suppliers of technical height and water safety equipment in the UK, as well as being a main supplier to various outdoor centres, rope course providers and media companies.
At our shop and warehouse in Bridge Mills, we have a large stock of safety, access and rescue equipment, including all items on an IRATA rope access technician's equipment wishlist! Customers can try then buy from our premises or simply order for a next day or weekend delivery*. We aim to be as flexible as possible and are one of the only rope access and IRATA equipment suppliers who will, by prior arrangement, open on a weekend.
If you are looking for a rope access equipment supplier in the North East / North West of England with stock available for collection or next day delivery, then look no further!
Supplying equipment both within the UK and increasing internationally, we are registered as preferred suppliers to many of the UK Fire and Rescue services, large construction companies and media organisations within UK. See below for a snapshot of some of our clients.
Although we are one of the biggest suppliers of Petzl in UK, we are not tied to any manufacturer or supplier and offer independent advice to potential customers on what we think would be best for them. We have a small sales team which means you will get a personal service, but you can be assured that we have the expertise and experience to offer you the best advice on equipment.

We are open for both walk-in sales and internet sales.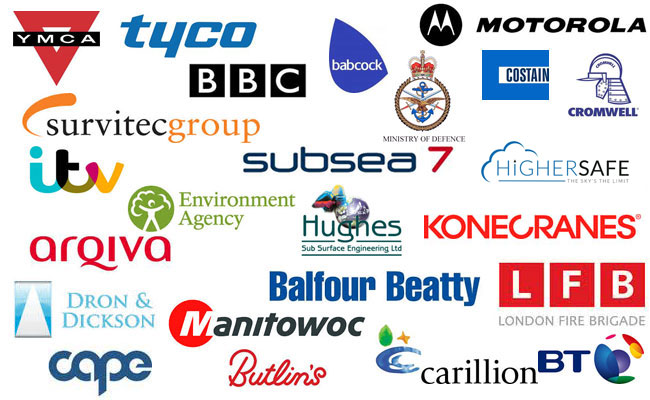 The Abaris 'Family' (We're not all related!)
Will - Managing Director
A former Royal Marines Officer with over 17 years experience, training and qualifications as an IRATA Level 3, Swiftwater and Flood Rescue Instructor, Certified PPE Inspector for Work at Height Equipment, Skylotec Approved Inspection and Service Agent for Milan CRDs and BCU 4 Star Sea Kayak.
In his down time, Will likes to pull up a sandbag with his son and reminisce about his fit days, completing the Devizes to Westminster Canoe Marathon (25 hours and 15 minutes non-stop 'paddling'), the Hebridean Challenge (500 miles of combined running, cycling, sea kayaking and open water swimming in 5 days), numerous marathons and half marathons, and his time as the England Rugby Sevens Manager.
Sophie - Director / Finance
Married to 'the boss' and in control of the company finances, Sophie has been part of Abaris since it was founded and as a result has lived the highs and lows of the development of the business. Through daily professional development (listening to Will rattle on!) she has developed a good all-round grasp of a lot of things height and water safety related, and for a non-'rope rat' is now pretty knowledgeable!
Outside of the 23 hours a day doing or talking about the business, Sophie likes to walk the office dog Biggles, and has even been known to get out on the crag.
David - Operations Director
After 20 years in insurance underwriting, David spent some time as a Firefighter, before moving on to become the key account manager for Petzl UK.
Anthony - IT Systems Manager / Sales Administration
15 years experience in IT as a software installation manager, Anthony primary role is all thing website / computer. Whilst not originally from a safety background, 9 years of in-house training at Abaris International, has given him a good all round knowledge of a height and water safety and rescue equipment and he has gradually developed into the office jack of all trades, assisting in most areas when necessary.
After work and at weekends work Anthony is kept busy by his children, supporting Manchester United and is an active member of his local cricket club.
Karen - Office Manager / Sales Administration
A former Scout Leader and outdoor pursuits enthusiast, Karen over 20 years of office management experience and has a strong customer service ethos and great attention to detail. Karen has taken over from Will as the world's leading knowledge on Petzl product codes, and likes to be tested on these by customers placing orders!
Helena - Logistics Manager / Sales Administration
Helena brings with her bundles of experience in the field of retail.
Sam - Logistics / Sales Administration
---
Office Hours
We are open from:
Monday to Friday - 9.00AM to 5:00PM (GMT, BST).
Out of Office Hours and at Weekends
Please call the office:
Your call will be redirected to the office mobile where a member of the Abaris team will hopefully be available to assist. If the phone is not answered then please leave a message and we will contact you as soon as we are able to.
We aim to be as flexible as possible and are normally available to open at weekends for anyone wishing to buy equipment on a Saturday or Sunday (we will endeavour to open the office, just call us to ensure it is possible on the day you wish).
Why buy from us?
We offer the best prices (Seen it cheaper? Let us know & we'll beat it!).
We hold stock! (One of the UKs biggest stockists of in particular Petzl / Lyon).
Next day delivery for stock items as standard (you will also be given a 1hr delivery window).
Expert advice (Over 10 years of experience in technical access and rescue).
We genuinely care about our customers (Every customer & order is important to us & we will do everything we can to ensure you are more than happy with our service, products and prices!).