Safety notice: 50 mm chest harness
Models and batches affected:
This advisory notice applies only to the following Palm Equipment Rescue PFDs made
since 2018:

Issue:
An intermittent manufacturing fault has been discovered on some 50 mm chest harness quick release (QR) buckles. On affected models the QR buckle will not fully clamp shut causing the buckle to spring up, which could allow slippage to occur under load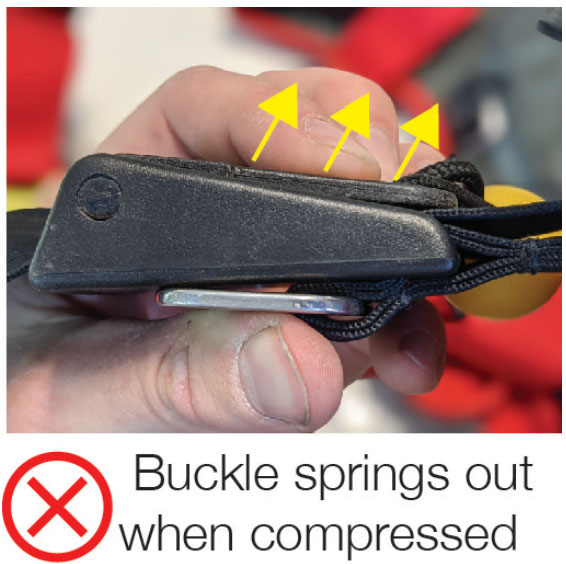 Action:
Please check your PFD for correct closure.
If you discover the QR buckle is not closing correctly please contact:
E: customerservices@palmequipmenteurope.com
T: +44 (0) 1275 798 100
Palm Equipment will issue a replacement component and instructions on
fitting.