Featured video
SAR 6 to 1 Casualty Pulley System (CPS)
SAR 6 to 1 Lightweight Casualty Pulley System CPS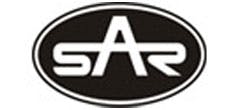 Sar 6 to 1 Casualty Pulley System (CPS)
The 6 to 1 Casualty Pulley System (CPS) is designed to lift casualties onto a stretcher or transfer their load from lanyards, slings or rope to the rescuer or rescue system. It's simple lightweight design allows a rescuer to de-weight (remove the weight from) a casualty so that their lanyards can be removed from a structure or a descending / ascending device can be removed from a rope when being rescued.
Fast Delivery
Deliveries
Coronavirus latest: We are still open for business! Please click here for our full statement on our operations.

We pride ourselves on our excellent service and aim to despatch all orders promptly. If you order before 3pm Monday to Friday we will try to send it out that day, for next working day delivery. Orders:

placed after 3pm Monday to Thursday will be processed the next day
placed after 3pm on a Friday or at a weekend or on a Bank Holiday will be processed on the next working day
Orders to the Highlands, Islands and Out of Area may be a two-day delivery and overseas will be longer
Please call us for time-critical orders, so we can process the order as a matter of urgency and confirm the delivery schedule.

All goods are subject to availability. If we can't supply your goods within 30 days from the date of order, we will inform you immediately and let you know the expected delivery date.
Courier service
If you opt for a courier delivery, you will receive an email or text on the day we despatch your order, informing you that it is enroute. On the morning of delivery, at around 07:30, you will receive a further email or text giving you a 1-hour delivery time slot. Please therefore ensure that you have given us the correct mobile number and email address.
Couriers are extremely busy during Christmas and the sales, so please allow extra time.
We will not be held liable for any consequential loss caused by late or failed deliveries.
Timed deliveries / Saturday & Sunday deliveries
We can arrange timed deliveries for:
Weekdays:
pre-10:30am
pre-12 (midday)
Weekends:
Saturday pre-10:30am
Saturday pre-12 (midday)
Sunday (anytime)
Some of the timed delivery options are available via the website, for others including a Sunday delivery, please call the office for a confirmed price and to arrange the alternate delivery.
Important Note:
Timed deliveries are subject to stock availability (we will contact you if any of your order is not in stock, so you can confirm if you would like us to split the delivery) and must be placed by 3pm Monday to Friday. Please call us if it's after 3pm as we may still be able to catch our couriers.

Description
Sar 6 to 1 Casualty Pulley System (CPS)
The SAR Casualty Pulley System has been used over many years to lift casualties onto a stretcher or transfer their load from safety lines, slings or rope to the rescuer or rescue system.
It first came to light watching the UK Holyhead Coastguard cliff rescue team performing a rescue demonstration at a Mountain Rescue Conference for England and Wales approx. 20 years ago. It was a neat simple idea made from two small specially made twin pulleys that packed into a small bag.
From this I found a ready made system called the Haultrack, used for lifting out car engines. It did have its failures as it wore out very quickly, sometimes jamming and used on the cliff the brake was out of reach for the user and difficult to operate. This prompted me to design the Casualty Pulley System using small marine pulleys and 6mm prussic cord. When tested with the cord in its locking cleat it held at 9kN and the only deformation was on the axles on both pulley sets.
Key Features
Max. Working Length: 2M.
Pulley working ratio: 6-1.
W.L.L. 150kg Safety factor 6-1.
Complete with Pouch - (Size 16cm x 16cm x 7cm).
Fits onto harness waist belt and comes with its own waist strap.
Specification
Pulley
| | |
| --- | --- |
| Pulley Type | |
| Pulleys Cheek | |
| Pulley Wheel Material | |
| Pulley Rating (Breaking Load) kN | |
| Pulley Efficiency | |
| Rescue Kits | |
General
| | |
| --- | --- |
| Industrial or Sport Use | |
| Weight (g) | |