SAR Rocker Rope Access Back Up Device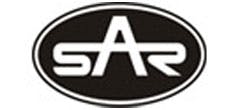 SAR Rocker Rope Access Back Up Device
The Rocker is a rope lock device used in rescue, rope access, rapid intervention and fixed rope sports climbing.
Fast Delivery
Deliveries
Coronavirus latest: We are still open for business! Please click here for our full statement on our operations.

We pride ourselves on our excellent service and aim to despatch all orders promptly. If you order before 3pm Monday to Friday we will try to send it out that day, for next working day delivery. Orders:

placed after 3pm Monday to Thursday will be processed the next day
placed after 3pm on a Friday or at a weekend or on a Bank Holiday will be processed on the next working day
Orders to the Highlands, Islands and Out of Area may be a two-day delivery and overseas will be longer
Please call us for time-critical orders, so we can process the order as a matter of urgency and confirm the delivery schedule.

All goods are subject to availability. If we can't supply your goods within 30 days from the date of order, we will inform you immediately and let you know the expected delivery date.
Courier service
If you opt for a courier delivery, you will receive an email or text on the day we despatch your order, informing you that it is enroute. On the morning of delivery, at around 07:30, you will receive a further email or text giving you a 1-hour delivery time slot. Please therefore ensure that you have given us the correct mobile number and email address.
Couriers are extremely busy during Christmas and the sales, so please allow extra time.
We will not be held liable for any consequential loss caused by late or failed deliveries.
Timed deliveries / Saturday & Sunday deliveries
We can arrange timed deliveries for:
Weekdays:
pre-10:30am
pre-12 (midday)
Weekends:
Saturday pre-10:30am
Saturday pre-12 (midday)
Sunday (anytime)
Some of the timed delivery options are available via the website, for others including a Sunday delivery, please call the office for a confirmed price and to arrange the alternate delivery.
Important Note:
Timed deliveries are subject to stock availability (we will contact you if any of your order is not in stock, so you can confirm if you would like us to split the delivery) and must be placed by 3pm Monday to Friday. Please call us if it's after 3pm as we may still be able to catch our couriers.

Description
SAR Rocker Rope Access Back Up Device
The Rocker is a rope lock device used in rescue, rope access, rapid intervention and fixed rope sports climbing.
Key Features
Flexible rope safety brake.
Fixed rope safety brake.
Belay brake.
Tensioned line brake.
Hauling system brake.
For Work positioning.
It is highly recommended that users be trained in its use and learn about its strengths and weaknesses when used in each of the situations listed. Designed for use with a quickdraw type lanyard (two karabiners and a small sewn sling) it normally travels automatically up and down the rope without the requirement for the user to manually move it. The manufacturer recommends a quickdraw sling length of between 10 and 20cm. In Rope Access (for Fall Arrest) it should be connected to the sternal (chest) attachement point of your harness.
User feedback on the method of use:
Whilst the manufacturer recommends using the smallest sling possible (10cm) the feedback from one rope access and rescue user was that a 20cm sling (which allows the Rocker to be positioned over your left shoulder) is the best way for ascending and descending, as the Rocker will run freely over the back-up rope. With a 10cm sling the Rocker is on top of the shoulder and has the tendency to drop off your shoulder sometimes resulting in it not running freely.
In descent, with the Rocker sling over your arm the Rocker works better with a 20cm sling as the device is hanging freely, whilst with a 10cm sling the Rocker tends to grab the rope.
Note: the smaller the sling the less the potential fall factor. A 20cm sling may also increase the chance of the Rocker catching your helmet.
Manufacturer's Downloads
Specification
Backup Device
| | |
| --- | --- |
| With/without Absorber | |
| Rope or Wire Usage | |
| with or without energy absorber | |
| Rope Compatibility | |
| Maximum Dynamic Load | |
| Maximum Static Load | |
General
| | |
| --- | --- |
| Industrial or Sport Use | |
| Conformity | |
Associated Products
SAR Rocker 10cm Lanyard Assembly
Our Rocker Sling Assembly is made using our Twin Eye slings have a test strength of 24kN. This conforms to the highest standards set by EN354 of 22kN. The Gator karabiners are made from high grade alloy, formed from round bar then pressed to shape to give extra strength.
They have a key lock on the nose and gate to stop web catching.