Beal Joker 9.1mm Unicore Dynamic Single Climbing Rope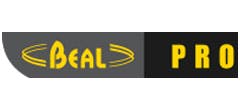 Non Stock Item! Extended lead-times may apply to this item. Please call for urgent orders.
Beal Joker 9.1mm Dynamic Unicore Single Rope
Beal Joker - The JOKER is in effect at the same time a single rope, a half rope and a twin rope. This rope will be loved by the most extreme climbers, seeking lightness and easy running, as much as by more traditional climbers seeking a multi-purpose rope for ridge routes or classic face routes, mixed ice and snow, or snow alone.
Fast Delivery
Deliveries
Coronavirus latest: We are still open for business! Please click here for our full statement on our operations.

We pride ourselves on our excellent service and aim to despatch all orders promptly. If you order before 3pm Monday to Friday we will try to send it out that day, for next working day delivery. Orders:

placed after 3pm Monday to Thursday will be processed the next day
placed after 3pm on a Friday or at a weekend or on a Bank Holiday will be processed on the next working day
Orders to the Highlands, Islands and Out of Area may be a two-day delivery and overseas will be longer
Please call us for time-critical orders, so we can process the order as a matter of urgency and confirm the delivery schedule.

All goods are subject to availability. If we can't supply your goods within 30 days from the date of order, we will inform you immediately and let you know the expected delivery date.
Courier service
If you opt for a courier delivery, you will receive an email or text on the day we despatch your order, informing you that it is enroute. On the morning of delivery, at around 07:30, you will receive a further email or text giving you a 1-hour delivery time slot. Please therefore ensure that you have given us the correct mobile number and email address.
Couriers are extremely busy during Christmas and the sales, so please allow extra time.
We will not be held liable for any consequential loss caused by late or failed deliveries.
Timed deliveries / Saturday & Sunday deliveries
We can arrange timed deliveries for:
Weekdays:
pre-10:30am
pre-12 (midday)
Weekends:
Saturday pre-10:30am
Saturday pre-12 (midday)
Sunday (anytime)
Some of the timed delivery options are available via the website, for others including a Sunday delivery, please call the office for a confirmed price and to arrange the alternate delivery.
Important Note:
Timed deliveries are subject to stock availability (we will contact you if any of your order is not in stock, so you can confirm if you would like us to split the delivery) and must be placed by 3pm Monday to Friday. Please call us if it's after 3pm as we may still be able to catch our couriers.

Description
Beal Joker 9.1mm Dynamic Unicore Single Rope
Non Stock Item! Extended lead-times may apply to this item. Please call for urgent orders.
The Beal 9.1mm Joker Dynamic Single Rope 60m is the only climbing rope that has been tested and passed as a Single, Half and Twin rope all at the same time. Amazingly light, thin and supple for a full rope at only 9.1mm
What is Unicore?
Astonishing new technology which binds the sheath to the core without affecting the ease of use and suppleness of the rope.
Even under the most adverse conditions, sheath slippage is reduced or totally eliminated, especially in such instances as top roping or active belaying.
Should the sheath be cut or torn, the sheath and core will remain bonded together.
During regular operations during caving or rope access abrasion due to a rough edge can cause it to be cut and slip, sometimes in excess of 1 meter.
The astonishing UNICORE process allows the sheath and the core to stay bonded together allowing the user to be able to pass any damaged section using proper techniques, he doesn't remain stuck on his rope.
The UNICORE process enhances safety when rope is used in extreme situations.
This is possible due to the fact that this new process:
Sheath slippage is eliminated.
Allows safe escape should the sheath be cut.
Makes rope cutting easy with a simple blade without any heating.
Reduction of shrinkage in water by more than 50%.
Key Features
Impact force - Single 8.2kN / Half 6kN / Twin 9.5kN.
Number of UIAA Falls - Single 5 / Half 20 / Twin >25.
STRONG POINTS
Multi use.
Ultra light.
Ultra smooth.
Lengths available:
DRY COVER.
50m.
60m.
70m.
SAFE CONTROL DRY COVER
100m.
Manufacturer's Downloads
Specification
Rope / Accessory Cord
| | |
| --- | --- |
| Rope Type | |
| Diameter (mm) | |
| Dynamic Rope Type | |
| Impact Force kN | |
| Number of UIAA Falls | |
| Length (m) | |
| Weight per Metre | |
General
| | |
| --- | --- |
| Industrial or Sport Use | |
| Conformity | |