Abaris Premium Plus Rope Access Kit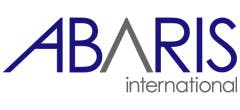 Bought separately
£
949
.
65
Abaris Premium Plus Rope Access Kit
The Premium Plus Complete Rope Access Equipment Kit - includes Petzl ID / ASAP Lock Premium Plus kit
Based around the Petzl Astro Bod Fast International harness, this kit pack includes all the items required by a rope access technician for industrial rope access work. The premium plus ID / ASAP version differs from the standard ID / ASAP version in that it is supplied with the ASAP Lock (as opposed to the normal ASAP). The ASAP Lock is drop-proof as it is attached directly to the Absorbica or ASAPsober lanyard by an attachment arm and is put on / removed from the rope using two catches which need to be operated simultaneously. It also has a switch which can be engaged to lock the device onto the rope so it does not slide down.
The kit comprises the following items:
Petzl Vertex or Strato helmet (Option: Type and Colour).
Petzl Astro Bod Fast International harness (Option: Size).
Petzl ID Descender.
Petzl ASAP Lock Back-up device. (Option: Energy Absorber)
Petzl Ascension Hand Ascender.
Petzl Foottape Footloop.
Petzl Oxan Steel Oval Screwgate Karabiners x 5 (Individually serial numbered).
Lyon 5m Cowstail (Colour may vary depending on stock at time of purchase).
Please note that other product options and colours are available, please check out our other rope access equipment packs or call us on 01484 768277 to tailor a pack to your specific requirements. By buying a complete rope access equipment kit pack you benefit from a bulk buy discount.
Fast Delivery
Deliveries
Coronavirus latest: We are still open for business! Please click here for our full statement on our operations.

We pride ourselves on our excellent service and aim to despatch all orders promptly. If you order before 3pm Monday to Friday we will try to send it out that day, for next working day delivery. Orders:

placed after 3pm Monday to Thursday will be processed the next day
placed after 3pm on a Friday or at a weekend or on a Bank Holiday will be processed on the next working day
Orders to the Highlands, Islands and Out of Area may be a two-day delivery and overseas will be longer
Please call us for time-critical orders, so we can process the order as a matter of urgency and confirm the delivery schedule.

All goods are subject to availability. If we can't supply your goods within 30 days from the date of order, we will inform you immediately and let you know the expected delivery date.
Courier service
If you opt for a courier delivery, you will receive an email or text on the day we despatch your order, informing you that it is enroute. On the morning of delivery, at around 07:30, you will receive a further email or text giving you a 1-hour delivery time slot. Please therefore ensure that you have given us the correct mobile number and email address.
Couriers are extremely busy during Christmas and the sales, so please allow extra time.
We will not be held liable for any consequential loss caused by late or failed deliveries.
Timed deliveries / Saturday & Sunday deliveries
We can arrange timed deliveries for:
Weekdays:
pre-10:30am
pre-12 (midday)
Weekends:
Saturday pre-10:30am
Saturday pre-12 (midday)
Sunday (anytime)
Some of the timed delivery options are available via the website, for others including a Sunday delivery, please call the office for a confirmed price and to arrange the alternate delivery.
Important Note:
Timed deliveries are subject to stock availability (we will contact you if any of your order is not in stock, so you can confirm if you would like us to split the delivery) and must be placed by 3pm Monday to Friday. Please call us if it's after 3pm as we may still be able to catch our couriers.