Skylotec Milan Rescue Kit - Descent Only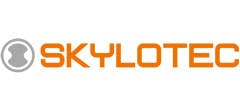 Skylotec Milan Rescue Kit - Descent Only
A complete Rescue kit suitable for Wind Turbine, Towers and Crane Rescue. Featuring the A-027 descent only CRD. This complete kit is supplied in a moisture controlled seal pack with all the component parts for a controlled rescue.
Fast Delivery
Deliveries
Coronavirus latest: We are still open for business! Please click here for our full statement on our operations.

We pride ourselves on our excellent service and aim to despatch all orders promptly. If you order before 3pm Monday to Friday we will try to send it out that day, for next working day delivery. Orders:

placed after 3pm Monday to Thursday will be processed the next day
placed after 3pm on a Friday or at a weekend or on a Bank Holiday will be processed on the next working day
Orders to the Highlands, Islands and Out of Area may be a two-day delivery and overseas will be longer
Please call us for time-critical orders, so we can process the order as a matter of urgency and confirm the delivery schedule.

All goods are subject to availability. If we can't supply your goods within 30 days from the date of order, we will inform you immediately and let you know the expected delivery date.
Courier service
If you opt for a courier delivery, you will receive an email or text on the day we despatch your order, informing you that it is enroute. On the morning of delivery, at around 07:30, you will receive a further email or text giving you a 1-hour delivery time slot. Please therefore ensure that you have given us the correct mobile number and email address.
Couriers are extremely busy during Christmas and the sales, so please allow extra time.
We will not be held liable for any consequential loss caused by late or failed deliveries.
Timed deliveries / Saturday & Sunday deliveries
We can arrange timed deliveries for:
Weekdays:
pre-10:30am
pre-12 (midday)
Weekends:
Saturday pre-10:30am
Saturday pre-12 (midday)
Sunday (anytime)
Some of the timed delivery options are available via the website, for others including a Sunday delivery, please call the office for a confirmed price and to arrange the alternate delivery.
Important Note:
Timed deliveries are subject to stock availability (we will contact you if any of your order is not in stock, so you can confirm if you would like us to split the delivery) and must be placed by 3pm Monday to Friday. Please call us if it's after 3pm as we may still be able to catch our couriers.

Description
Skylotec Milan Rescue Kit - Descent Only
Rescue devices, including unused ones, which are kept in reserve for emergencies, must be inspected once a year. With the SEAL PAC this is simplified. The MILAN rescue device with individual rope length and accessories is packed in a specially padded and sealed aluminium box. An authorised inspector opens the box once a year and checks the moisture indicator on the packaging. If it is in perfect condition, the inspector reseals the metal box with an enclosed seal. This simplified annual inspection procedure saves time and money, as there are no costly transport routes and thus no downtimes. The regular service life of the SEAL PAC is 15 years and can be extended once for another 15 years - after replacement of the MILAN brake and textile components within a special resealing process. This corresponds to a total service life of up to 30 years.

This Milan Rescue Kit is made up of the items below.
Seal Pac
The Skylotec moisture controlled seal pac is manufactured in four sizes
SET-SEAL PAC-80 (80m rope length and accessories)
SET-SEAL PAC-120m (120m rope length and accessories)
SET-SEAL PAC-150m (150m rope length and accessories)
SET-SEAL PAC-250m (250m rope length and accessories)
Skylotec Milan (A-027) 2.0 Descent Only (Please choose rope length)
The A-027 industrial standard evacuation device. The centrifugally controlled brake maintains a constant descent speed of 0.9 m/s, thus ensuring fast and safe evacuation. The ultra-robust housing made in Germany is CNC-milled from a solid block aluminium.
Rated load: 280 kg
Rescue operations of any kind at any place
Suitable for 2-person use and for alternating abseiling
Rated Standards: DIN EN 341-1A:2011, ANSI Z359.4:2013, MEETS CSA Z259.2.3-1B:2012
Skylotec Perisrop 3 Rope Edge Protector (H-056)
This Skylotec Perisrop is a lightweight stainless steel edge protector designed to protect ropes from coming into contact with sharp edges. This edge protector is designed to attach easily around edges and can be secured with a steel karabiner.

Skylotec SKA Rope Clamp (L-0058)
Special rescue-grade rope clamp for use in Milan Rescue techniques, along with Skylotec Milan Rescue Descender/Ascender systems. Manufactured from stainless steel.

Rated Standards: EN 1496, EN 353-2:2002
Skylotec Standard Roll Pulley (H-067)
Pulley with Swing Cheeks - Suitable for hauling systems and as a directional pulley. Versatile and compact pulley.

Rated Standard: EN 12278:2007
Skylotec Ovaloy Tri (H-069) (x2 with rescue harness)
Tripple acion oval aluminium karabiner
Rated Standard: EN 362-B:2004
2 x Skylotec Resc B (G-1042-B)
Rescue nappy harness - One size
Optional please choose with or without the harness
Rated Standard: EN 1498-B:2006
2 x Skylotec loop sling (L-0010-GE-1.5)
Polyamide sling - 25mm wide x 1.5 meter long
Rated Standards: ANSI/ASSP Z359.18-2017, EN 354:2010, EN 566:2017, EN 795-B:2012, CSA Z259.15-17 ED.
Manufacturer's Downloads
Specification
Category
| | |
| --- | --- |
| Device Type | Controlled Rate Descender |
Rescue Kit
| | |
| --- | --- |
| Rescue Kits | |
| Rope Length | |
Skylotec Rescue Harness

No Rescue Nappy Harness

,

2 x Skylotec Rescue Nappy Harnesses

,