Abtech 5" Barrel mount kit w/ davit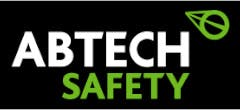 30161KIT - 5" BARREL MOUNT KIT
5" Barrel Mount Kit c/w 30105, 30109, 60005, AB15RT and Brackets
Fast Delivery
Deliveries
Coronavirus latest: We are still open for business! Please click here for our full statement on our operations.

We pride ourselves on our excellent service and aim to despatch all orders promptly. If you order before 3pm Monday to Friday we will try to send it out that day, for next working day delivery. Orders:

placed after 3pm Monday to Thursday will be processed the next day
placed after 3pm on a Friday or at a weekend or on a Bank Holiday will be processed on the next working day
Orders to the Highlands, Islands and Out of Area may be a two-day delivery and overseas will be longer
Please call us for time-critical orders, so we can process the order as a matter of urgency and confirm the delivery schedule.

All goods are subject to availability. If we can't supply your goods within 30 days from the date of order, we will inform you immediately and let you know the expected delivery date.
Courier service
If you opt for a courier delivery, you will receive an email or text on the day we despatch your order, informing you that it is enroute. On the morning of delivery, at around 07:30, you will receive a further email or text giving you a 1-hour delivery time slot. Please therefore ensure that you have given us the correct mobile number and email address.
Couriers are extremely busy during Christmas and the sales, so please allow extra time.
We will not be held liable for any consequential loss caused by late or failed deliveries.
Timed deliveries / Saturday & Sunday deliveries
We can arrange timed deliveries for:
Weekdays:
pre-10:30am
pre-12 (midday)
Weekends:
Saturday pre-10:30am
Saturday pre-12 (midday)
Sunday (anytime)
Some of the timed delivery options are available via the website, for others including a Sunday delivery, please call the office for a confirmed price and to arrange the alternate delivery.
Important Note:
Timed deliveries are subject to stock availability (we will contact you if any of your order is not in stock, so you can confirm if you would like us to split the delivery) and must be placed by 3pm Monday to Friday. Please call us if it's after 3pm as we may still be able to catch our couriers.

Description
30161KIT - 5" BARREL MOUNT KIT
5" Barrel Mount Kit c/w 30105, 30109, 60005, AB15RT and Brackets.
30105 - Large Upper Davit
Large Upper Davit, with an adjustable offest.
To be used with a Lower Davit and Base
Product Code: 30105
Conformance: Certified to EN795 CLASS B
Weight: 12kg
Reach: 28" (711mm)
Height: 66" (1676mm)
30109 - Large Lower Davit
To be used with an Upper Mast Davit and Base
Product Code: 30109
Conformance: Certified to EN795 CLASS B
Weight: 8kg
Height: 52" (1321mm)
60005 - 30m Man Riding Winch
30m Man Riding Winch designed for use in a wide variety of confined space, work positioning, rescue and fall protection applications.
The winch may also be used in various material handling applications within the prescribed working load limits.
Product Code: 60005
Conformance: BS EN 795, BS EN 1496
Mechanical Advantage: 11:1
Average Cranking Force: 30LBS (133N)
Secondary Brake Stopping Distance: Maximum of 24" (610mm)
Max User Weight (single reeved system): 140KG
Max User Weight (double reeved system): 280KG
Weight: 15KG
Service Interval: 12 months
AB15RT -
TORQ 15m Fall Arrest Recovery Device is designed to provide fall protection from falls from height.
Anchored above the user, it gives the user a safe area of work.
The retracting line pays in and out of the device as the user moves. In the event of a fall, a brake engages, arresting the fall of the user with a controlled deceleration force.
The AB15RT has an integral winch mechanism, so in the event of a fall, the top man will be able to raise or lower the user to a safe area. Swivel anchor eye on top.
Can be mounted onto Abtech Tripods and Davit arms for access and egress from a confined space.
Product Code: AB15RT
Conformance: BS EN 360
Cable:15m x 5mm Galvanised Steel
Max Recommended User Weight:150KG
Weight; 10.40kg
Service Interval:12 months
30161 - Barrel mount Bracket
Designed to be used with Davit Arms
To fit shoaring with a max width of 5"
(127mm).
Product Code: 30161
Conformance: BS EN 795 TYPE B
Weight: 21kg
Mild Steel with CS-500 finish
Specification
Tripods / Quadpods
| | |
| --- | --- |
| Tripods / Quadpods | |
| Confined Space | |
General
Industrial or Sport Use

Conformity

CE EN795 Class B

,

CE EN1496

,

CE EN360

,

Colour